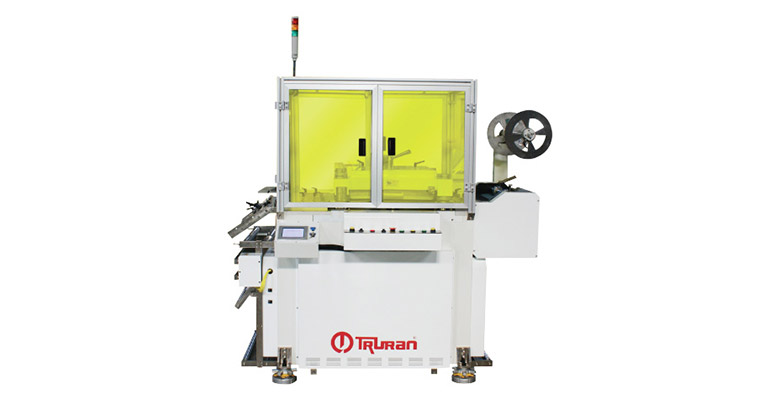 APL-300
High-accuracy Mini-sized Automatic Cutting Machine
FEATURES
Well-designed and Stabilized Bottom Dead-point Accuracy:
Specially designed machine structure and basic machining method, which provides extremely high cutting accuracy and stability.
User Friendly Operation Interface:
Digitalized parameter setting to facilitate the SOP management, while saving lengthy education and training time.
Automatic Lubrication System:
With Automatic Lubrication System, it simplifies the procedure of daily maintenance.
Cutting Depth Adjusting Mechanism:
Totally digitalized depth adjustment in achieving convenient and fast adjusting.
Full-cut and Semi-cut Machining Effect:
The cutting depth can be adjusted to the minimal 0.003mm in providing high accuracy for easier full-cut and semi-cut machining effect.
Secondary Machining Flexibility:
It is flexible for carrying out inter-station alignment cutting.
Steel Form Cutting Flexibility:
It supports steel form punching and cutting.
APPLICABLE MATERIAL
All photoelectric films, PET, photoelectric gels, general adhesive tapes, light-shielding materials, and foam, etc.
SPECIFICATIONS
MODEL
APL-300
Dimensions of Machine
L x W x H (mm)
W1600mm x L1250mm x H2200mm
Working Area L x W (mm)
500mmX500mm (300mm*300mm)
Bottom Dead-Point Accuracy
+/-0.005mm
Cutting Efficiency
180times/min(standard model)
Motor (HP)
220V 50Hz 3P
Weight of Main Unit
2500kg
※We welcome custom-made orders for special request.
※We reserve the right to modify the specifications of any of the above listed machines without notice.