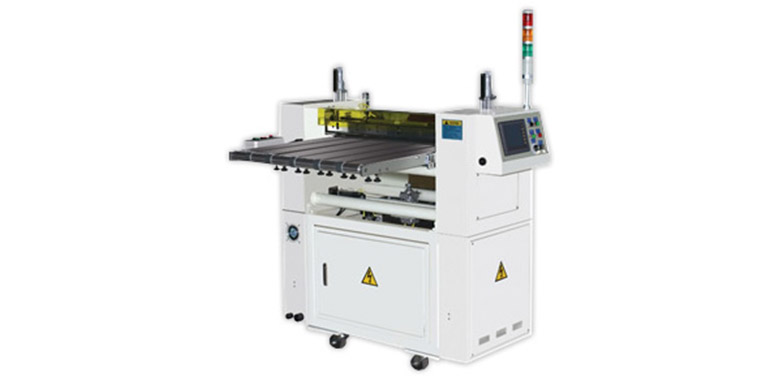 AFC-700
Automatic Feeding and Partitioning Machine
FEATURES
Special feeder mechanism will not cause scrape or daamge to materials, to ensure 100% productivity of stisfactory products.
Feed length and feed speed can be programmed to suit different properties of materials, so it has high flexibility in production.
Simple and easy operation interface with touch-control monitor to expedite personnel training.
Automatic recoiling mechanism, with the design of electronic control, to enable one-man one-machine operation.
Feeder with servo control to ensure accurate feeding dimensions, and take precise control of material costs.
SPECIFICATIONS
MODEL
AFC-700
Dimensions of Machine
L x W x H (mm)
L 1440 x W 1370x H 1500
Working Area L x W (mm)
550mm x 550mm
Motor (HP)
3-phase AC220V/380V
Air Pressure Requirement
0.5Mpa
Applicable Width of Material
0.1-0.3mm
Weight of Main Unit
Approximately 600kg
※We welcome custom-made orders for special request.
※We reserve the right to modify the specifications of any of the above listed machines without notice.