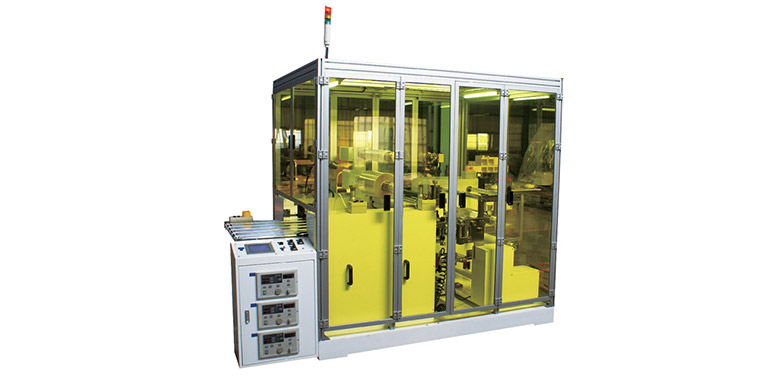 AFC-700LE
Multi-Axle Auto Film Bonding Machine
FEATURES
Patented Bonding Mechanism:
in achieving higher bonding accuracy and without air bubbles.
Fully Automatic Tension Control System:
The tension of materials for each axle is controlled in an automatic way.
Servo Transmission Control:
Dual-Axle Servomotor is used to achieve synchronized alignment control.
Diversified Size Option:
The parameter fine-tuning can be executed according to the characteristics of different materials.
High Clean Bonding Environment:
which meet high-cleanliness bonding space requirements in providing higher Y-Rate.
Unique Material Handling Techniques:
which is designed according to the characteristics of optical film to avoid scratching the material.
SPECIFICATIONS
MODEL
ALM-700LE
Maximum Width
700mm
Laminating
50M/min CMax
Motor (HP)
220V 60Hz 3P
Air Pressure Requirement
0.5Mpa
Weight of Main Unit
1500kg
※We welcome custom-made orders for special request.
※We reserve the right to modify the specifications of any of the above listed machines without notice.