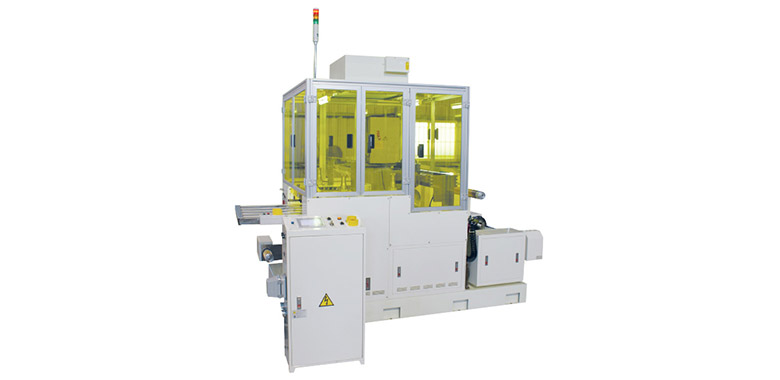 AFC-700SE
Automatic Slitting Machine
FEATURES
Unique Material Moving Mechanism:
Designed according to the characteristics of photoelectric materials to avoid scratching the material.
High-flexibility Parameter Setting:
The parameters required for slitting can be set by fine-tune method.
Automatic Recovery Mechanism:
Collect the waste edge into rolls after slitting to minimize wasted space.
High-accuracy Slitting Mechanism:
Adjusts according to the width required for the material.
Servo Structure Flexibility:
High-accuracy synchronous control can be performed for the Feed System and Slitting System.
Fully Automatic Tension Control:
Saves the time required for parameter setting, while enhancing the Yield Rate.
Customization Flexibility:
Performs the customization work according to the actual requirement.
SPECIFICATIONS
MODEL
AFC-700SE
Maximum
700mm
Cutting Efficiency
350mm/pcs/2.5sec
Motor (HP)
220V 60Hz 3P
Air Pressure Requirement
0.5Mpa
Weight of Main Unit
1500kg
※We welcome custom-made orders for special request.
※We reserve the right to modify the specifications of any of the above listed machines without notice.