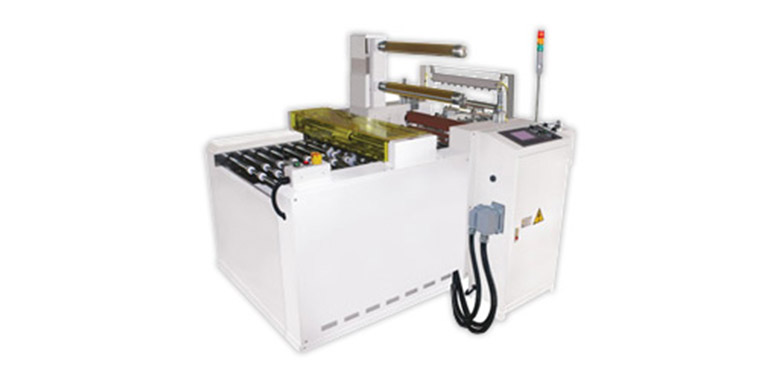 ALM-800
Auto Laminating Machine
FEATURES
Synchronized automatic glass handling mechanism to speed up operational efficiency.
Unique, special, patented pattern film laminating mechanism, to ensure no air bubbles after lamination process.
Automatic cutting and partitioning mechanism to cut and partition laminated work pieces.
Laminating length and speed can be programmed and adjusted to suit actual requirements.
Optional single-side or double-side protective films can be laminated to suit actual requirements.
With pattern paper recoil function to automatically recoil the pattern paper.
Compatible with glass automatic feeding and automatic material take-up system.
APPLICABLE MATERIAL
Specially designed for film laminating process of GLASS to ensure no air bubbles in finished products; with automatic cutting and partitioning operation to reduce the use of manpower, upgrade productivity and production stability.
SPECIFICATIONS
MODEL
ALM-800
Dimensions of Machine
L x W x H (mm)
L 2110 x W 1510x H 1410
Working Area L x W (mm)
550mm x 550mm
Motor (HP)
3-phase AC220V
Air Pressure Requirement
0.5Mpa
Applicable Width of Material
0.5-2mm
Weight of Main Unit
Approximately 700kg
※We welcome custom-made orders for special request.
※We reserve the right to modify the specifications of any of the above listed machines without notice.