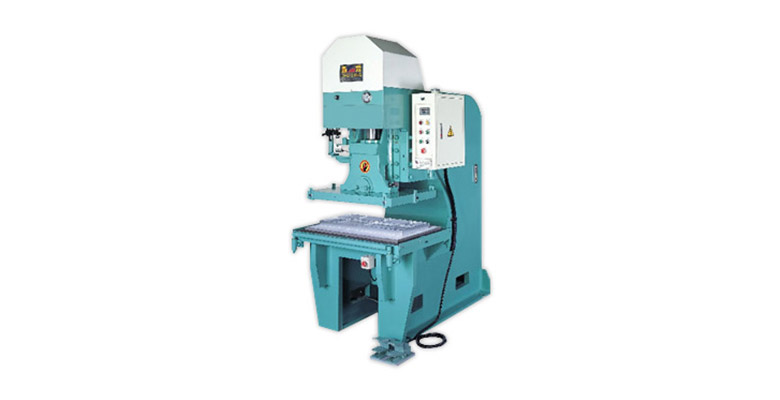 CSS-607
High Precision Hydraulic Cutting Press
FEATURES
The structure of press body is made by special steel shaped materials that features pressure-resistant function to maintain a permanent plane, with its integrated shaping of punch and slide to fully shows a high resistance of wear and tear, excellent strength and stable pressing that would help prolong the service life of the mold.
The cutting tool can be used with laser cutter for either pressing or die pressing, thus making product no burrs and enabling clear angles.
The blowing device can be worked further with mechanical action, one punch and one blowing subsequently to absorb automatically the well-cut finished-goods that makes an easy access and safe to take feeds, along with an installation of the almighty grooved base plate, the mold locking is convenient and rapid.
With a device of fixed-point type pedal switch, it shows up a mature technologic design for industrial use.
With its semi-automatic knife mold design, it enables operators an easy and safe operation.
APPLICABLE MATERIAL
Cutting for vacuum shaping, plastic, rubber, wood plate stationery, double-faced tape, double blister shell, etc. various shaped goods.
SPECIFICATIONS
MODEL
CSS-607
Dimensions of Machine
L x W x H (mm)
L1000 x W1700 x H2165
Working Area L x W (mm)
L1000 x W700
Cutting force (TONS)
40 TONS
Motor (HP)
3-phase AC220V/380V
Weight of Main Unit
Approximately 3200kg
※We welcome custom-made orders for special request.
※We reserve the right to modify the specifications of any of the above listed machines without notice.