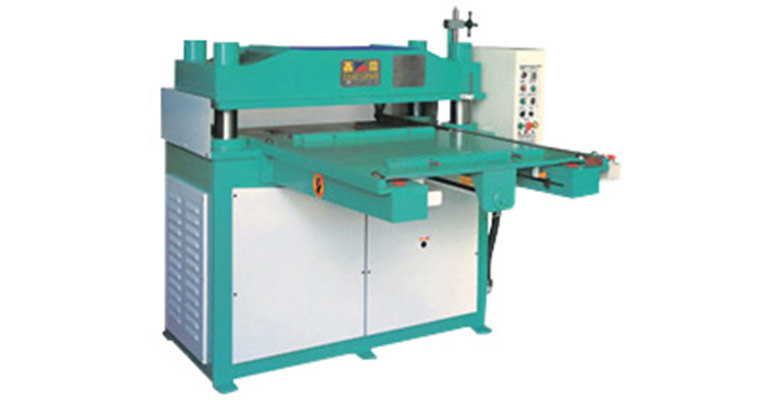 CSS-706
Powerful Plan Type Hydraulic Automatic Cutters
FEATURES
Adopting a special hydraulic system, the unit has a strong cutting capacity. The four big steel columns replace conventional sliding rails accuracy guarantees.
Double-pressure cutting ensures fast and powerful performance; noiseless and no vibration force.
Employing an inner gearing pump, the unit has a big volume, and can perform quietly.
The emergency brake device guarantees operator's safety. Tools can be preset before cutting; easy, fast and precise.
Machin measurement and pressure can be custom-made according to customer's requirements.
APPLICABLE MATERIAL
Suitable for cutting large-sized workpieces such as plastic flooring, auto carpets, vacuum-formed products, leather, umbrella cloths, corrugated card boards, nylon cloths, canvas, etc.
SPECIFICATIONS
MODEL
CSS-706
CSS-706A
CSS-706B
Dimensions of Machine
L x W x H (mm)
2170*810*1650mm
2170*1442*1650mm
2170*1494*1650mm
Working Area L x W (mm)
1590*610mm
1590*762mm
1590*914mm
Cutting force (TONS)
50 TONS
70 TONS
100 TONS
Motor (HP)
3-phase AC220V/380V
Weight of Main Unit
Approximately 3100Kg
Approximately 3600Kg
Approximately 4250Kg
※We welcome custom-made orders for special request.
※We reserve the right to modify the specifications of any of the above listed machines without notice.