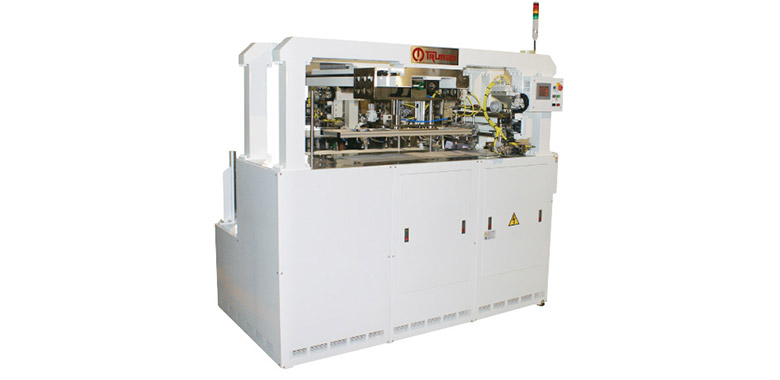 PTR-500
Plate Automatic Jointing Machine
FEATURES
Patented Automatic Receiving Mechanism:
Performs the material jointing work automatically.
Automatic Charging Mechanism:
the Vacuum Robot is used to move the material to the designed position automatically.
Servo Transmission Control:
Uses 3-axle Servomotor to perform high-speed transmission and positioning.
Versatile dimension flexibility:
The parameter fine-tuning can be performed according to the characteristics of different materials.
Automatic Feeding Mechanism:
Delivers the jointed material automatically.
Parameter Storing System:
Performs module-based memory for the production figures to facilitate the parameter management.
SPECIFICATIONS
MODEL
PTR-500
Maximum
300mm
Laminating Efficiency
1 pcs/2.5 sec
Motor (HP)
220V 60Hz 3P
Air Pressure Requirement
0.5Mpa
Weight of Main Unit
1000kg
※We welcome custom-made orders for special request.
※We reserve the right to modify the specifications of any of the above listed machines without notice.