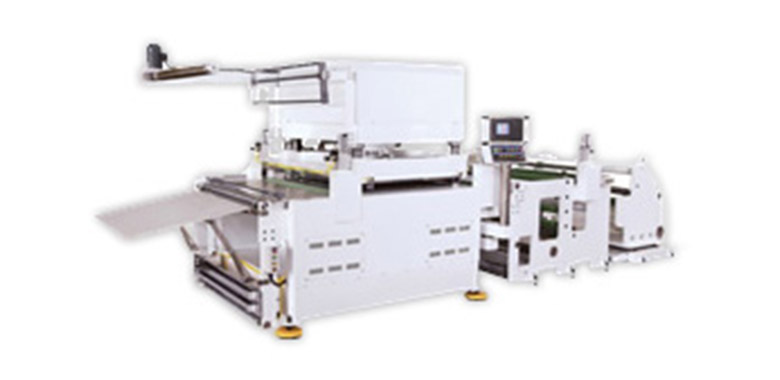 TRC-350
High Accuracy Automatic Cutter
FEATURES
Automatic Justitying Tension Control System.
This system aim to a design for winding materials, thus making receipt control more steady and smooth.
Excellent and stable Bottomdead Center Accuracy.
With it's specially-designed characteristic and precision processing, this machine is characterized with highly stable cutting accuracy that makes 100% of yield for finished product.
Cutting Depth Adjustment Mechanism.
It's design adopts one featuring paramenter input along with the memory module that results in an easy operation. This machine which can be adjusted to full-cut or semi-cut mondel features a rapid speed in setup.
APPLICABLE MATERIAL
Applied to the processing and cutting operation to polarizer, diffusion sheet, prism sheet, laminated copper foil, aluminum foil, photonic material, conducting membrane, soft pc board, conduction film, foam, insulation material, and winding material.
SPECIFICATIONS
MODEL
TRC-350
Dimensions of Machine
L x W x H (mm)
L4700 X W1400 x H1900
Working Area L x W (mm)
370mm X 600mm
Cutting force (TONS)
70 TONS
Motor (HP)
3-phase AC220V/380V
Weight of Main Unit
Approximately 3000kg
※We welcome custom-made orders for special request.
※We reserve the right to modify the specifications of any of the above listed machines without notice.